Who are your Councillors?
Our Parish Councillors are made up of local residents who live in all parts of the Parish. Some were born here, some were born locally, some have moved in from 'over the border'. They have a diverse range of talents and interests which they allow the Council to use to help make the Parish a better place for everyone to live. They give their time freely and receive no payment and rarely (if ever) claim any expenses.
Angela Choake of Shute (over the A35)
Angela was born in Shute and after a few years away returned to the village at the age of 19. Both her children attended Shute School where she was caretaker and then a governor. Angela was a primary school teacher until moving to working in Adult Social Care in 2010. She is a long term member of the Shute Theatre and Arts Guild and volunteers at Shute Barton. Angela joined the COuncil in May 2019.
Bill Marshall of Whitford - Chairman
Bill has lived in Whitford since 2006, having moved from Nottingham. He worked for NFU Mutual as a Financial Consultant and retired in 2012. Bill took over from Peter Rugg as Chairman in May 2018 having spent the previous 2 years as Vice Chiarman.
Paddy Magrane of Shute
Paddy lives in Shute with his wife and two girls, both of whom attended Shute Primary before moving on to local secondary schools. They have lived in the village since 2006. A former school governor, Paddy is a copywriter and novelist. He joined the Parish Council in May 2015.
Richard Orsman of Whitford
Richard moved from Shropshire to Whitford 35 years ago because of an employment opportunity. He considers himself very fortunate to live in an Area of Outstanding Natural Beauty and feels a responsibility to do whatever he can to protect the local environment.
David Plowman of Whitford
David has lived in Whitford since 2011. As an International Consulting Civil Engineer, he has lived and worked overseas for the last 30 years. In the 80s, he lived in Sidmouth and East Budleigh. His parents have close links to the local area and were born in Beer and Colyford. His grandfather was a wheelwright and owned the workshop that is now the Wheelwright Pub and Restaurant at Colyford.
Ella Sweetland of Seaton Junction - Vice Chairman
Ellen Sweetland, who's known as Ella, married a local man, Keith, in 1976 and has lived in Shute ever since. She has two children who attended Shute Primary School and went on to Axminster and Colyton. Ella, Keith and his father also attended Shute School and their children were christened at Shute Church. She has worked at Axminster Hospital for 28 years.
Mary Thomas of Shute
Information to follow
Your District and County Councillor - Ian Chubb
Devon County Council
Division: Whimple & Blackdown
Covering Parishes: Awliscombe ; Broadhembury ; Chardstock ; Combe Raleigh ; Cotleigh ; Dalwood ; Dunkeswell ; Kilmington ; Luppitt ; Membury ; Monkton ; Payhembury ; Plymtree ; Sheldon ; Shute ; Stockland ; Talaton ; Upottery ; Whimple ; Yarcombe
Email: iain.chubb@devon.gov.uk
East Devon District Council
Ward:- Newbridges
Email: ichubb@eastdevon.gov.uk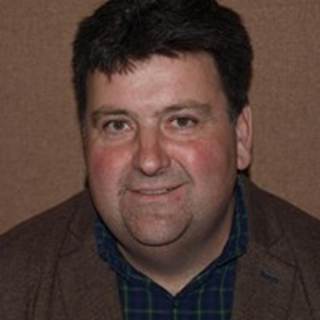 Parish Clerk
Carol Miltenburg of Umborne
Moved to her smallholding in 2005 in search of the 'Good Life' and has now found it ! Living with her partner Mark and 2 children various pets and livestock. Previously served as Parish Clerk at Axmouth and Offwell whilst also being a Councillor at Shute, she stood down from that role to become a Clerk again and also is in the same role for Widworthy Parish Council .